Why We're Grateful for 2022
By Greg Schooler, Chief Operating Officer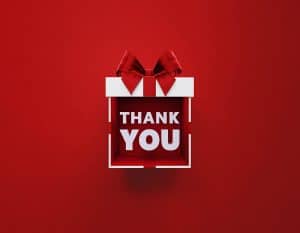 As we close another calendar year, I'm reflecting on the past 12 months and all that we – and our patients – have accomplished. Following are four "gifts" we cherish most from 2022.
Gift 1: Our access to transformative technologies.
In November, our physicians performed the first colonoscopies in the Greater Cincinnati region that are enhanced with artificial intelligence. The technology, by GI Genius, improves the likelihood of detecting polyps and lesions by applying an algorithm (a list of instructions) for pinpointing abnormalities.
During the procedure, the computer-aided GI Genius system examines the intestinal tract along with the gastroenterologist and superimposes markers in real time on the video taken during the procedure. This alerts the physician to further assess those areas of interest.
We chose to be the first endoscopic center in Greater Cincinnati to offer this new technology as a pre-emptive strike against the rising number of colorectal cancers, particularly among younger patients.
Gift 2: Our commitment to excellence.
In 2022, Newsweek ranked Cincinnati GI's Anderson Endoscopy Center No. 1 in its category for the state of Ohio. This is the third consecutive year that our center was included in the publication's "Best Ambulatory Surgery Centers" listing.
The Anderson Endoscopy Center is a five-room surgery center that provides endoscopic procedures in an outpatient setting. Our physicians – all board-certificate gastroenterologists – carry more than 135 years of combined experience.
The rankings of 510 ambulatory surgery centers from across the country, are based on recommendations by medical professionals, along with an analysis of each center's performance data.
Gift 3: The gift of top-tier medical staff.
Some of the region's brightest medical stars continue to join our team. In 2022, these new members include:
Emily Sizer, PA-C, joined Cincinnati GI in 2022 after earning two master's degrees – the first in nutrition sciences from the University of Cincinnati, and the second in physician assistant practice at the University of Dayton. Her undergraduate degree, from Liberty University, is in molecular biology and biochemistry.
Jenna Ionna, NP, joined CGI following five years as a nurse practitioner at the St. Elizabeth Physicians Gastroenterology Unit. She completed her master's in nursing, as well as her post-master's certification as family nurse practitioner, at Xavier University. Her undergraduate degree, from the University of Kentucky, is in biology.
Gift 4: Our patients.
I'm saving the greatest gift for last.
All of our patients share one characteristic: Whether undergoing a routine colonoscopy or advanced colorectal cancer treatment, they approach their procedures with apprehension and questions unique to them. It's an honor they choose us.
We thank you and wish you a joyful, healthy new year.
You can contact us here if you have questions, or you can schedule an appointment easily on our website.